What Counts As Aerobic Exercise?
Imagine you wake up one morning and decide it's a brand new day for a brand new you. Now that the year and decade of 2020 is already underway, the desire to transform your body and uplift your wellness takes front and center. Bethany Athletic Club understands the supreme nature of working on your body as a whole unit, from top to bottom, and from the inside out. 
As a state of the art, multi-purpose premier health club, Bethany Athletic Club in Portland, Oregon is on the forefront of offering the most signature classes, topnotch personal training, Pilates in an elegant environment, and other wellness-oriented amenities that keep the city abuzz with living well and increasing lifespans.
Thinking back to how trends got started and what's helping people with their overall fitness moving forward, this community-centered facility prides itself on memberships that forge into helping the entire family. One such trend focuses on the concept of 'aerobic training.' 
The foundation of aerobic training roots into the notion that any physical exercise performed in the presence of oxygen from a low to high intensity for long periods of time needs to be supported by aerobic metabolism. Long bouts of cardiovascular workouts where the heart has to pump continuously to deliver blood and oxygen to the muscles in order to perform efficiently is deemed aerobic exercise. 
But what activities actually count as aerobic exercise and what are the health benefits, and why do it? Bethany Athletic Club outlines the ways in which quality aerobic exercise can reduce the risk of diseases, increase weight loss, and decrease high blood pressure. It all boils down to the duration you spend with your chosen activity. 
5 Different Types of Aerobic Exercise
There are popular and mainstream types of exercise that have been around for centuries. As tried and true activities of enjoyment and intensity, either for sport or a workout the entire family can participate in, aerobic exercise has to be performed for 30 minutes or longer in order to reap the rewards. 
As with any low or high intensity program, it's important to check with your primary physician prior to getting started or continuing on with the essential benefits of aerobic exercise. 

Here are 5 different types of intense exercise that can keep you on a path to a positive overall well-being: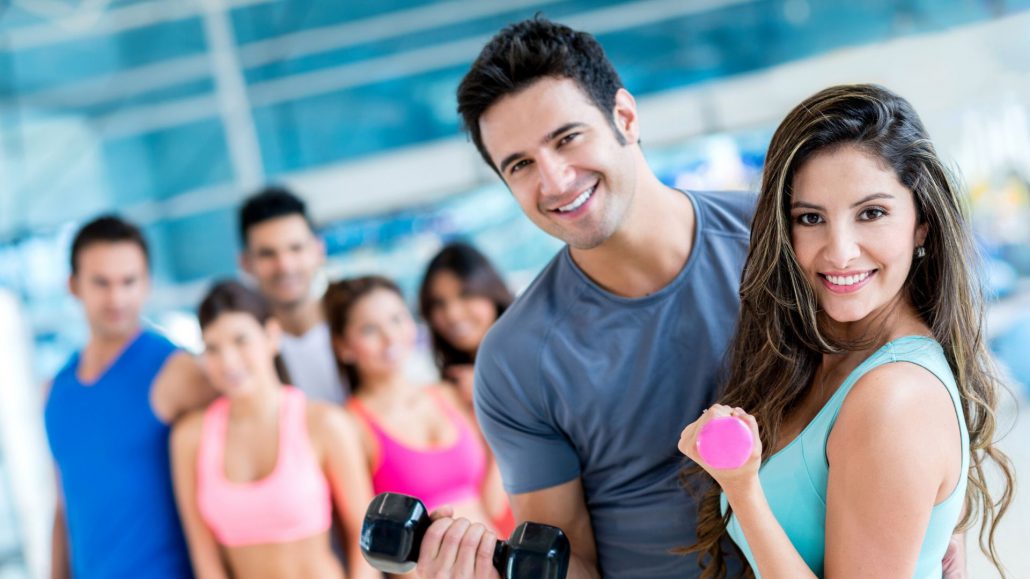 Walking

–this is one of the most common methods of weight loss, increasing bone density, helping with Type-2 diabetes, and can be performed by anyone. As human beings have been designed to walk since birth, and in order to keep walking on the level of aerobic training, add a faster pace or hills, or longer distances. There's no limit to how much a solid walking program can ensure lifelong health. The essentials are there; simply put one foot in front of the other, wear a quality and supportive pair of shoes, and go! Your bones, heart, and lungs will thank you.

 

Swimming

–being buoyant in the water is one of the most natural feelings. To make the activity more beneficial to weight loss, add swimming strokes that increase the heart rate (freestyle, backstroke, butterfly stroke) and perform each with a sense of interval-type training. Swim one lap as fast as you possibly can, then follow it with a 20 second rest period, and repeat. If you were to perform swimming at higher intensity levels, and include this sport in your regular aerobic exercise program, it will not only alleviate pressure on your joints, but will create a slim and trim body.

 

Cycling

–you don't need to always be in the outdoors to reap the benefits of a good cycling program, as Bethany Athletic Club offers high intensity cycling classes, but you do need to show up and be prepared to work hard. This type of aerobic exercise can be fun, challenging, and monitored by instructors who are trained and dedicated to reach target heart rates for all participants in an effort to maintain weight loss as a goal. Cycling outdoors is also essential training, if you have proper equipment and you adhere to safety on the roads or trails. That being said, pedaling your way to fitness and good health is one of the more popular means of aerobic exercise.

 

Running–whether performed on a treadmill or outdoors, running is the highest rated form of aerobic training that burns more calories and increases blood oxygen levels in a shorter period of time. You can run for 30 minutes, you can run for an hour. The goal is endless if you're up to it, and you find it exciting. Proper running shoes are the key to any solid running program, as is a heart rate monitor. Both allow you the ability to go far, go fast, and maintain a sense of 'staying in the zone' to help with weight loss and a decrease in overall body fat. Running as an aerobic exercise will boost your metabolism and reduce your risk of the onset of disease. Indoor treadmills help when it's raining outside or you want to keep track of every aspect of the running process (ie. target heart rate, continued intensity, and the incline/decline abilities of the machine).


Aerobic classes–yes, these are still considered one of the best ways to let loose, have fun, and learn new steps in an environment with music, camaraderie, and an all-encompassing cardiovascular workout. Several classes offer the element of strength training incorporated into the hour, interval training to increase intensity, or power yoga. Group fitness classes at Bethany Athletic Club are unique, purposeful, and designed to benefit any client who is interested in something different and willing to train hard in a closely-monitored setting. Aerobic classes offer some of the highest levels of exercise and if part of your regular aerobic exercise program, will help you gain valuable health tools for life.